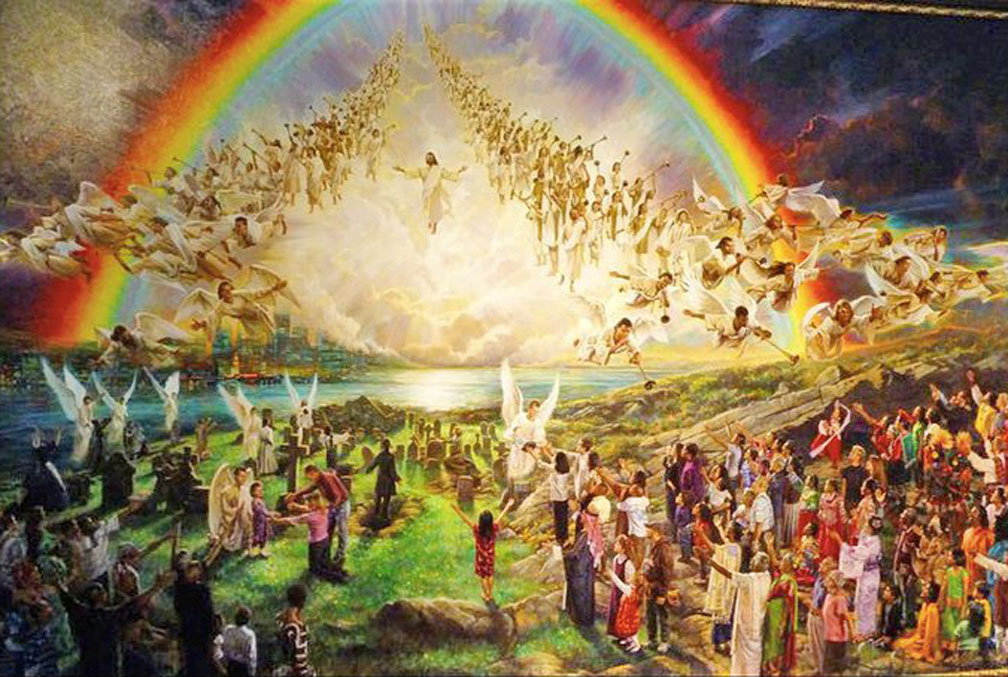 Chinaemerem Joshua Ibezim is a budding cleric who is present on various social media sites. He also publishes a daily devotional, Spirit and Life Devotional, and today's topic happens to be about the rapture which he titles 'Expecting the Rapture'. This seemingly intelligent young man is among hundreds of millions all over the world that believe that in the very near future, a trumpet will sound in the sky, and all those who are genuinely living a christian life will simply be taken up into the sky, while those who are not, will be left behind to suffer the 'great tribulation' for a thousand years.
I first heard the jaded cliche of "Jesus is coming soon" as a child, and this, sadly has been going on for decades, if not centuries. Well, we have not seen Jesus, or any sign of the rapture yet, and, although I am not a gambling man, I am willing to bet everything I own that there will never be a rapture; not in my lifetime (if I live up to my personal target of 70) and not ever. The reason I believe so strongly that the rapture will never happen is that there is simply a paucity of evidence for it, since all those who believe in it base their beliefs on what the bible says about it; and that is all the 'evidence' that is available.
One of Nigeria's most famous preachers, the deceitfully humble-looking Enoch Adeboye of the Redeemed Christian Church of God, RCCG, purportedly had details of the rapture revealed to him in a vision, which he shared with his congregation. This is the same man who stood in front of a congregation of hundreds of thousands and told them that the only reason he was still collecting tithes and offerings from them was to keep them out of poverty. If you can believe that giving your money to Mr Adeboye will guarantee the end of your relationship with poverty, then the rapture story is definitely for you.
Kudos to Dr Brian for the link.